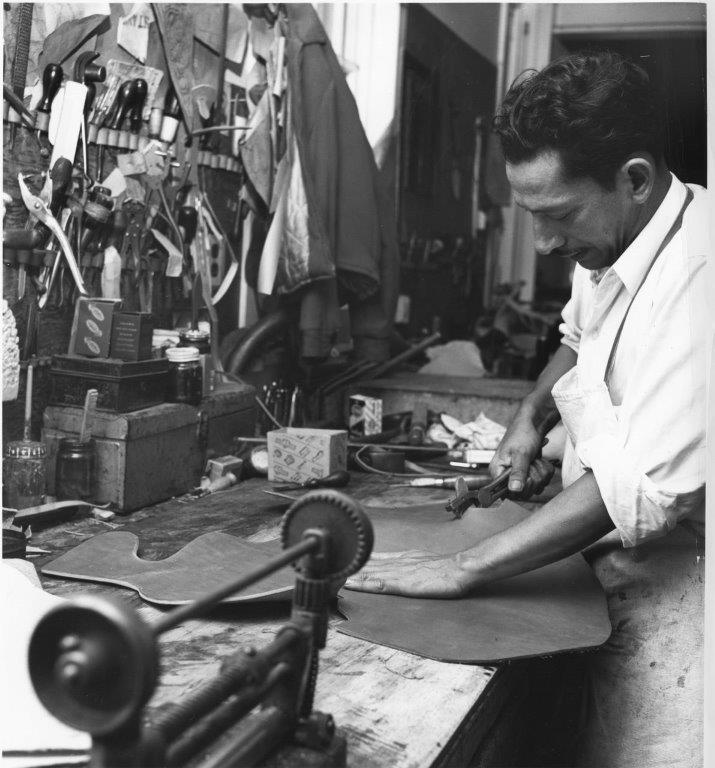 The Wild Horse Desert, the South Texas landscape that captured both his heart and his imagination, was a rather remote outpost on the human journey almost two centuries ago, the kind of place that required everything of every thing and every body, since neither things nor bodies were a match for the inhospitable terrain or tireless taskmaster of early ranching.
Quality goods were in great demand but short supply, and the cowboy's life and livelihood could often depend on the tools of his trade. As the country reeled from years of civil war, King gathered the finest craftsmen available to make saddles and tack that could withstand the elements and meet the demands of a growing ranching operation and staff. Word spread quickly of the quality line of Santa Gertrudis leather goods enjoyed by the Kineños, and the American westward expansion created new opportunities for King's nascent saddle shop, as the Running W brand has always been known to produce quality products that would stand the test of time. It wouldn't take long for the offerings to extend beyond leather goods and saddles to include home furnishings.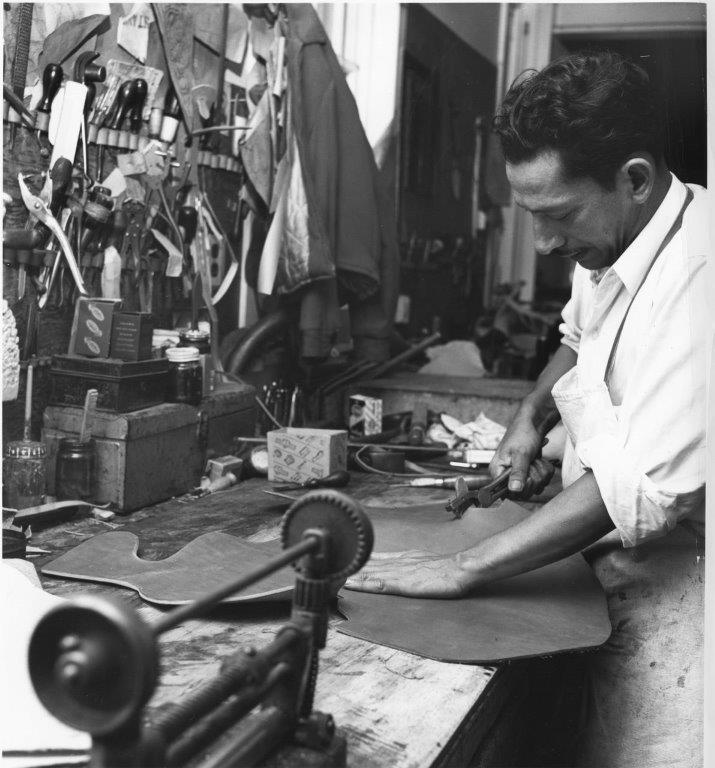 The 20th century allowed the Saddle Shop to redefine its purpose, as the product lines expanded to include clothing, luggage, and accessories that were attractive not only to the ranching community but to fans of the western aesthetic more broadly. Hollywood westerns fueled the fascination, perhaps, but King Ranch Saddle Shop offered only the authentic wares, the timeless, ranch-tested clothing and leather goods that cowboys and ranchers had come to expect.
Into the 21st century, the Saddle Shop has enhanced that authentic quality by expanding the nature and perception of luxury goods. Our offerings are still built for this country, the vast and untamed expanses and hard-working lives of quiet purpose, but those commitments don't require a vow of austerity or a denial of style. Indeed the opposite is true, because the history is woven into every fabric, stitched into every belt and briefcase, and tooled into every saddle, just like the one Captain King mounted at the crossroads of necessity.