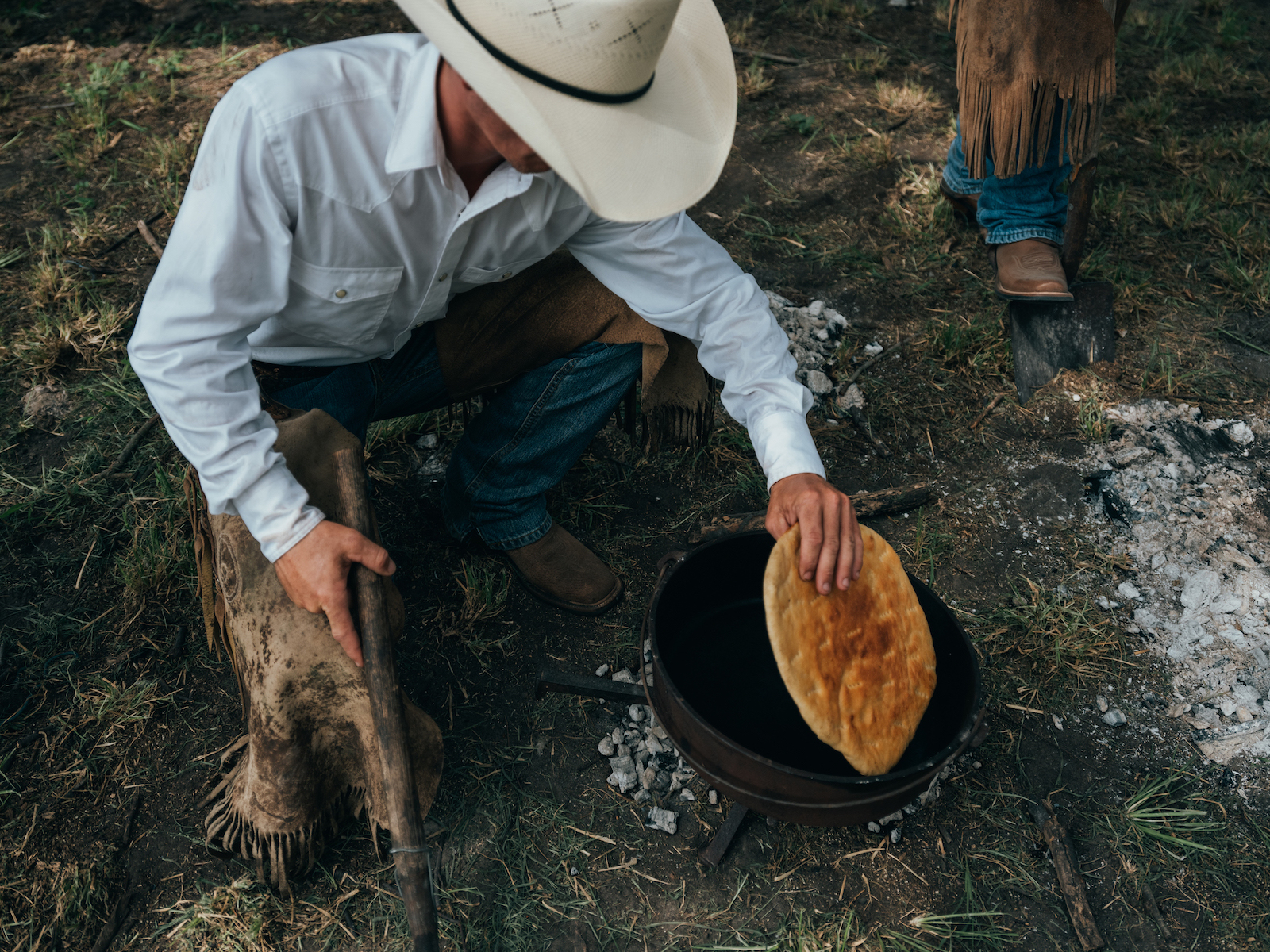 The cuisine of King Ranch offers a harmonious blend of traditions, native South Texas ingredients, and regional flavors that preserve the spirit of the Kineño culture. Dishes range from the simple, hearty fare of la corrida (the cow camp) to the more continental, sophisticated offerings of the Casa Grande in the Main House. One irreplaceable menu item for King Ranch cuisine is the pan de campo, skillet-sized disks of bread that accompany any good cow camp meal, alongside hot, strong, black coffee and frijoles. Read below to learn how to recreate the Pan de Campo all on your own, courtesy of Laureles Ranch Cow Camp Cook Juan Torrez. Find 250 more regional recipes developed from over a century of ranching in the Wild Horse Desert in our King Ranch Cook Book, and find our selection of camp cookware and other dining essentials here.
Pour flour into large pan and make a well in the center, add milk and mix well with your hand.  Add water as needed.
When dough reaches a texture that it does not cling to your fingers, it will be ready to roll.  Divide into 10 or 12 balls and roll out to a thickness of about 1/2″ thick and 10″ in diameter.  Prick several times with a fork and place in a hot Dutch oven which has been wiped with oil.
The lid should be warmed in coals – not too hot but hot enough that you cannot hold your hand on the lid.  Place the lid on the oven and let cook for two or three minutes.
Check and if more heat is needed, apply coals to the lid.  As it is baking, place your hand on the bread and twist to the right and then to the left to make sure the bread is not sticking: if it is, lift the sides with fork.
Pan de Campo de Laureles Ingredients
To be cooked on open fire in a covered dutch oven.
5       pounds tortilla flour mix
1       can Pet Milk
5 or 6 cups water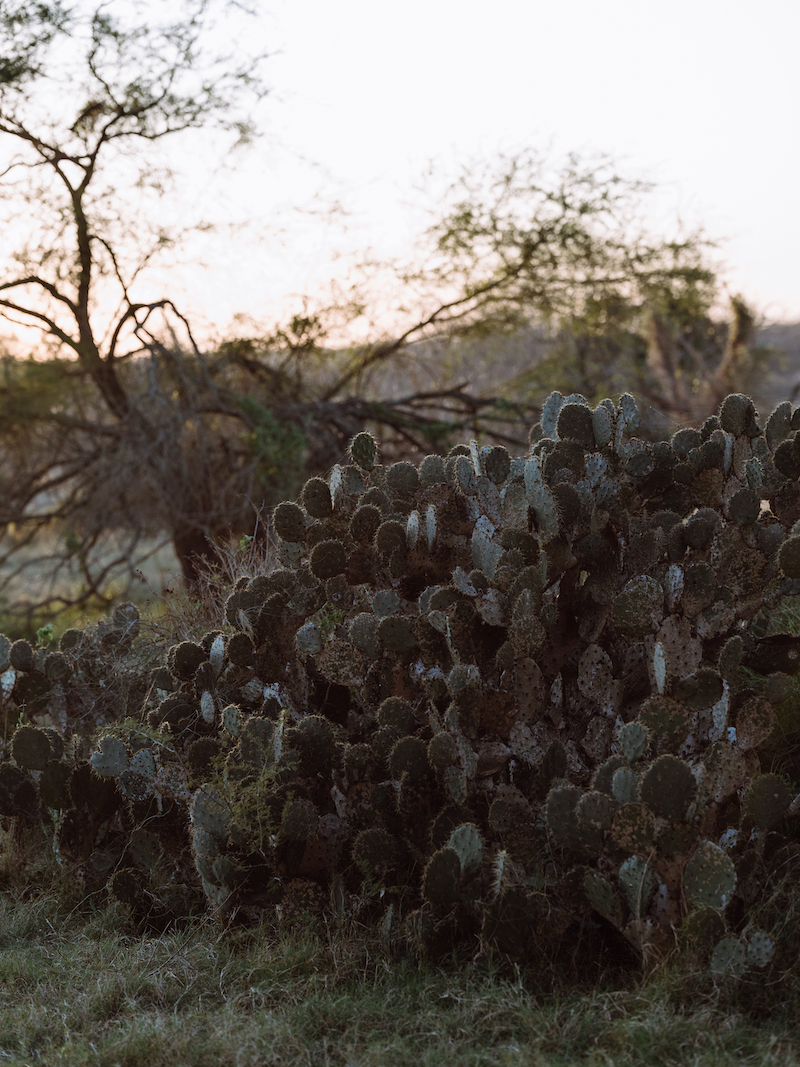 King Ranch Cooking Knives